November 23-29, 2020

Billy Joel
Madison Square Garden, New York, NY, January 23, 2006
On December 14, 1978, Billy Joel played Madison Square Garden in New York City for the very first time. SInce then, he's gone on to play countless shows at the Garden- more than anyone else in history!
His current residency is postponed due to COVID-19, but rest assured, he'll be back on stage at Madison Square Garden as soon as it's deemed safe.
On this broadcast of Live in Concert, we're going back to a legendary performance captured live during his original record breaking run of 12 consecutive sold-out concerts at the Garden. It was January 23, 2006.
Don't miss Billy Joel- he's headlining Live in Concert!


This week's setlist: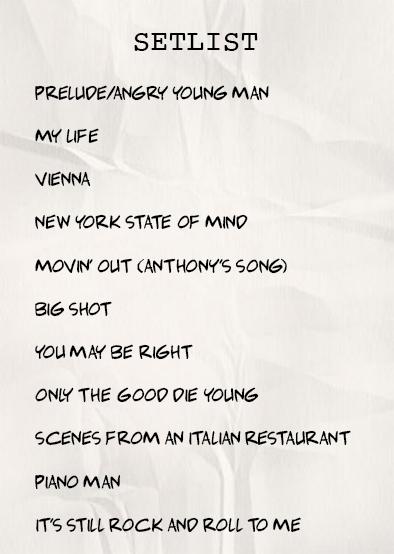 We'll also hear classic live sets by:


Bryan Adams
Recorded live in Werchter, Belgium, on 7/3/1988

Tears For Fears
Recorded live in Paris, France, on 6/18/2005
Toto
Recorded live in Lodz, Poland, on 6/25/2013