December 14-20, 2020

Bruce Springsteen and the E Street Band
Winterland Ballroom, San Rancisco, CA, December 16, 1978
On the next Live in Concert, we're going back to Bruce Springsteen's 1978 "Darkness" tour.
We'll hear a legendary performance captured live at the Winterland Ballroom in San Francisco! It was the 2nd night of a 2 night stand at WInterland.
Springsteen's performance was everything you'd expect- in fact it was this era when "The Boss" really gained his well deserved reputation for putting on intense concerts.
Don't miss Bruce Springsteen and the E Street Band- they're headlining the next Live in Concert!

This week's setlist: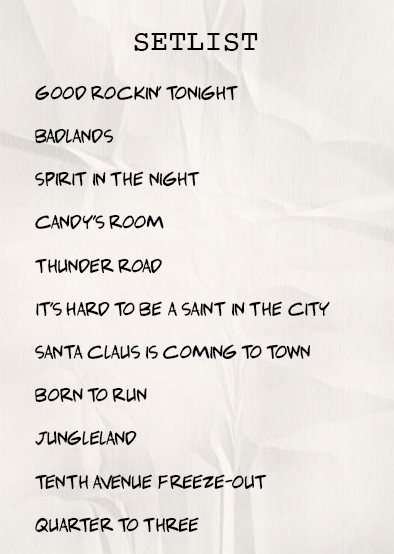 We'll also hear classic live sets by:


Eddie Money
Recorded live in Annapolis, MD, on 11/30/2011

Jethro Tull
Recorded live in Montreux, Switzerland, on 7/4/2003
The Pretenders
Recorded live in London, England, on 5/1/1995