January 31 - February 6, 2022

Huey Lewis & The News
Sierra-Nevada Brewing Company, Chico, CA, December 15, 2004
Tragic. That's the only word that fits when someone loses the ability to do what they were born to do.
Huey Lewis will probably never perform live on stage again. He's suffering through Meniere's disease, which causes extreme hearing loss. As a result, he's unable to sing.
On this broadcast of Live in Concert, we're celebrating his amazing career! We're going back to the 2004 "25th Anniversary Tour." Huey Lewis and the News put on a legendary performance at the intimate Sierra-Nevada Brewing Company, in Chico, California. It was December 15, 2004.
Don't miss all the incredible hits from Huey Lewis and the News- they're headlining Live in Concert!


This week's setlist: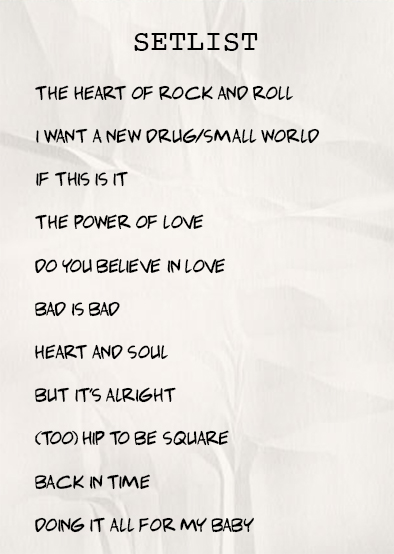 We'll also hear classic live sets by:


Jackson Browne
Recorded live in Montreux, Switzerland, on 7/18/1982

Stevie Nicks
Recorded live in Morrison, CO, on 6/25/1986
Yes
Recorded live in Mountain View, CA, on 8/8/1991