June 13-19, 2022

The Rolling Stones
Tampa Stadium, Tampa, FL, November 22, 1994
Back in 1994, Grunge Rock was dominating rock radio stations and MTV. Bands like Nirvana, Pearl Jam, and Soundgarden were getting all the attention.
Fans and critics alike wondered about the future of legacy bands like The Rolling Stones. Were they even relevant anymore? Would they just slowly fizzle away? Longtime Stones bass player Bill Wyman then left the band, which only exasperated the situation.
The Stones responded, and responded loudly. They launched the "Voodoo Lounge" tour which would go on to become the highest grossing tour in history! How's that for a statement!
On this broadcast of Live in Concert, we'll take you back to that "Voodoo Lounge" tour, and we'll listen to a legendary performance captured live at the old Tampa Stadium, in Tampa, Florida. It was November 22, 1994.
Don't miss rock legends The Rolling Stones- they're headlining Live in Concert!


This week's setlist: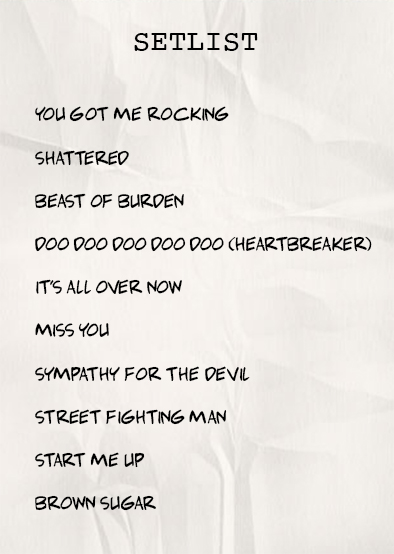 We'll also hear classic live sets by:


Santana
Recorded live in Omaha, NE, on 4/9/2022

Eric Clapton
Recorded live in Tokyo, Japan, on 12/3/1979
Robert Palmer
Recorded live in San Diego, CA, on 7/26/1986