September 26 - October 2, 2022

Bruce Springsteen & The E Street Band
United Center, Chicago, IL, September 30, 1999
After incredible success in the 70's and 80's, Bruce Springsteen did the unthinkable. He dissolved the E Street Band and billed himself as a solo act.
Fans were discouraged. Springsteen packed up and left his native New Jersey for southern California. His album sales plummeted. For the first time in his career, Bruce was in a slump. How would he break out of it? Perhaps it was Lennon and McCartney who offered Springsteen the best advice with their Beatles classic- "Get Back to Where You Once Belonged."
Bruce packed up and moved back to Jersey. After reuniting the E Street Band, fans went berserk. They went out on a world tour, selling out everywhere. On this broadcast of Live in Concert, we'll go back to the 1999 reunion tour.
We'll listen to a legendary performance captured live at the United Center in Chicago on the final night of 3 sold-out concerts- September 30, 1999.
Don't miss this significant moment in Bruce Springsteen's career- he's back with the E Street Band and they're headlining Live in Concert!


This week's setlist: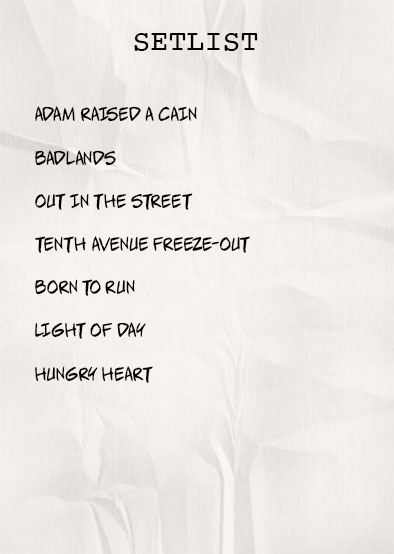 We'll also hear classic live sets by:


Peter Frampton
Recorded live in Oakland, CA, on August 31, 1979

Billy Idol
Recorded live in Chicago, IL, on July 16, 2009
U2
Recorded live in Morrison, CO, on June 5, 1983