October 3-9, 2022

Elton John
Madison Square Garden, New York, NY, March 25, 2007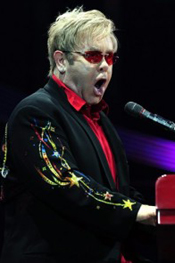 Elton John's last ever tour, the "Farewell Yellow Brick Road" is playing the San Francisco Bay area with 2 sold-out concerts at Levi's Stadium in Santa Clara on October 8-9. His final performances in the U-S on this farewell tour are at Dodger Stadium in Los Angeles on November 17-20, 2022.
Get all the details of his final tour here!
Elton John has had a lot of memorable birthdays, but one of our favorites was his 60th birthday party at Madison Square Garden in New York City. It was March 25th, 2007.
And speaking of 60…it was his 60th performance at "The Garden."
We're sure you're going to love this legendary performance by Elton John! He's headlining this broadcast of Live in Concert!


This week's setlist: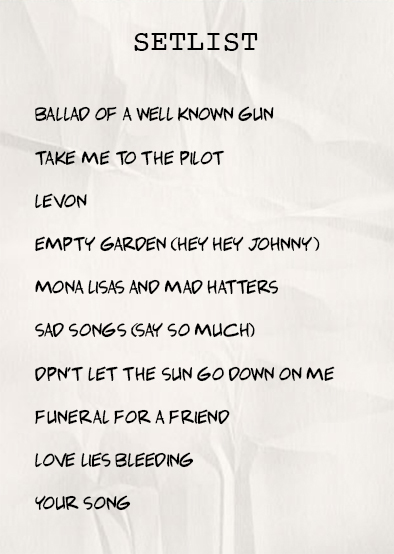 We'll also hear classic live sets by:


Roger Hodgson
Recorded live in Montreal, Quebec, Canada, on June 6, 2006

Men at Work
Recorded live in Columbia, MD, on July 28, 1983
Genesis
Recorded live in New York, NY, on 9/25/2007