January 23-29, 2023

The Steve Miller Band
Ravinia Festival, Highland Park, IL, July 13, 2007
The Steve Miller Band is playing a few concerts in the state of Florida this spring. Might be a good time to escape the last few weeks of winter and enjoy some sunshine, warmth, and great music!
Click here for all their concert dates!
This weekend, we're going back to a legendary performance captured live at the Ravinia Festival in Highland Park, Illinois, just north of Chicago. It was July 13th, 2007.
Don't miss decades worth of classics from The Steve Miller Band! They're headlining the next Live in Concert.


This week's setlist: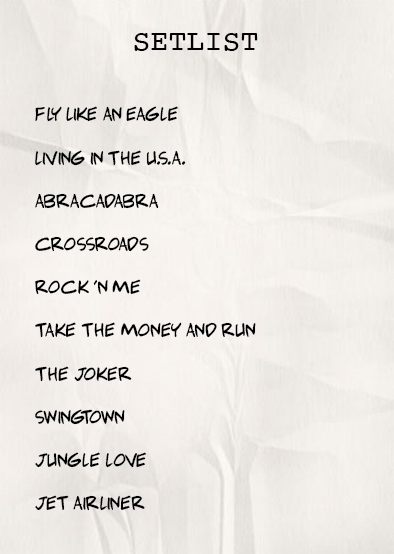 We'll also hear classic live sets by:


Peter Frampton
Recorded live in San Francisco, CA, on 6/15/1995

Dire Straits
Recorded live in London, England, on 7/23/1983
The Allman Brothers Band
Recorded live in New York, NY, on 10/28/2014