February 6-12, 2023

Fleetwood Mac
TD Garden, Boston, MA, September 24, 2003
In May of 2003, Fleetwood Mac launched a massive world tour in support of their "Say You Will" album.
Taking part on the tour were legacy members Mick Fleetwood, and John McVie, along with classic lineup members Stevie Nicks, and Lindsey Buckingham.

On the next Live in Concert, we'll listen to a legendary performance from that tour. It was captured live at the TD Garden in Boston on September 24th, 2003.
Don't miss Fleetwood Mac! They're headlining the next Live in Concert!

This week's setlist: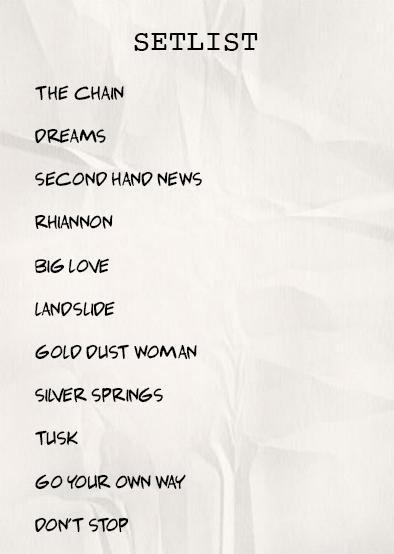 We'll also hear classic live sets by:


Billy Joel
Recorded live in Philadelphia, PA, on 7/12/1994

Boz Scaggs
Recorded live in New York, NY, on 4/5/1981
Genesis
Recorded live in Berlin, Germany, on 3/7/2007